And so I watched Julia Roberts and Tom Hanks on Oprah. They got along together very well on the show and also which everyone knows that Julia is married to Danny Moder and had recently got a baby boy :)
Tom was making jokes all the way on the show (and that was when I think he's cute) when he revealed that he suffered some sort of blood-poisoning that if he were late to go to the doctor it could cost him his life. It was during his shoot of
Castaway
. He also has his own MySpace!
Oh btw, photos of Vivienne and Knox Jolie-Pitt were just revealed by
People
. (its amazing on how babies could even get the fame).
Get
People
, people!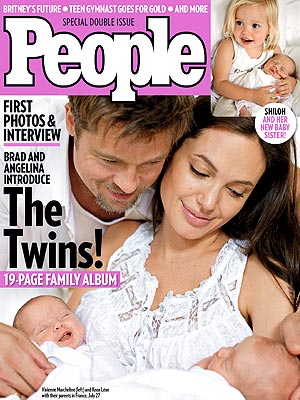 Also, Air Asia X is planning to charge overweight passengers due to the oil hike and also to help "Aussies to lose weight".
Click!